About Our Houston Dentist Office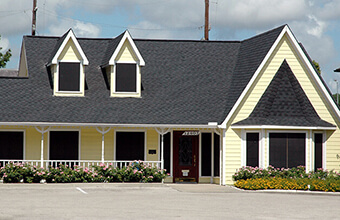 Dr. Cher Rich and our Houston team know that the best kind of dental practice is one you can completely trust. You trust them with your own smile, as well as those most precious to you within your family, whether they be your children or your parents. You trust that they'll put your needs first and tell you about all of your treatment options, whether they are simple or complicated. You also trust that the doctor will always try to use the most conservative treatments so you can spend less time and money in the office and more time just enjoying your smile.
These reasons, and more, are exactly why Houston families trust Dr. Cher Rich. Her only goal is to provide top-quality dental care so those in her community can enjoy the finest smiles and oral health possible. She owns her practice, which means the only people she is serving are her patients, unlike the big corporate offices in the area. When you come to see us, you'll get to experience truly personalized care that is dedicated to giving you a set of teeth you can trust for years to come. If this sounds like the kind of place you would trust with your smile, please contact us today. We can't wait to meet you!