Emergency Dentistry Don't Worry in Houston, TX!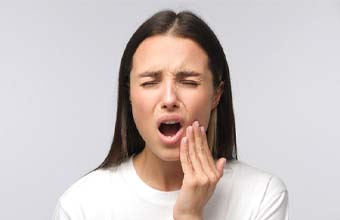 Even if you diligently take care of your teeth every day, accidents can still happen. These situations, typically referred to as dental emergencies, usually require a person to seek out dental care immediately. For dental emergencies, Dr. Cher Rich and our team can provide you the quick and effective treatment you need in your most vulnerable moments. If you or a loved one experiences a dental emergency, be sure to contact us immediately, even if it is after hours.
Common Examples of Dental Emergencies
These are situations where you should stop whatever you are doing and call us as soon as you can:
A knocked out tooth
A chipped, cracked, or broken tooth
Lost or damaged dental work (fillings, crowns, bridges, dentures)
Severe toothache
Large object caught between the teeth
Injury to the gums
Injury to the jaw
Swelling and pain in the face
What To Do in a Dental Emergency
No matter what your dental emergency is, you should always call us first. Our team will do everything we can to see you as soon as possible (we'll make same-day appointments), and we'll also walk you through basic first-aid over the phone. Here are a few things you can do after you have called us:
Try to find any lost teeth or dental work.
Rinse any dirt or debris off of them.
Try to place them back into your mouth. If you can't, put them in a safe container.
For a tooth, make sure this container is filled with milk, saliva, or saltwater to keep your tooth viable until we can see you.
Gently rinse your mouth with warm water.
Use a rag or towel to apply firm pressure to control any bleeding.
Apply a cold compress to manage pain and swelling.
We'll walk you through each of these steps after you call in. If you experience a dental emergency, don't wait to contact us. We'll always be there for you when you need us the most!