Technology & Comforts Experience Comfort in Houston, TX
Dr. Cher Rich and our team are constantly investing time in ourselves and our office so we can provide the highest-level of care possible. A big part of that is keeping ourselves current with the latest dental technology. With the latest tools and sedation techniques, we can treat you faster, keep you safer, and protect you from discomfort. Below, you can read more about the tools we use every day, and be sure to contact our office to come experience their benefits for yourself!
Intraoral Cameras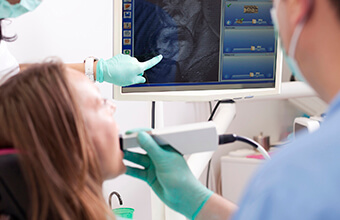 These little cameras are fantastic for two reasons. Firstly, they allow us to get a much better look at your teeth and gums, specifically those areas that are hidden from the naked eye. This will enable us to find potential problems even sooner and treat them more conservatively. Plus, the images they capture can be displayed on a chairside monitor. By seeing the same thing as your doctor, you can make more informed decisions about your dental care.
Digital X-Rays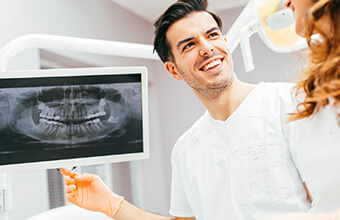 X-rays have been an essential part of dentistry for decades because they allow our team to spot hidden problems below the surfaces of your teeth. However, traditional x-rays have always had drawbacks. They take time to develop, require toxic chemicals to be processed, and expose our patients to radiation.
With digital x-rays, these are now problems of the past! They can create images and almost instantaneously display them on a chairside monitor. Plus, they don't require chemicals to be developed, and they even expose our patients (and us!) to 90% less radiation.
Oral Conscious Sedation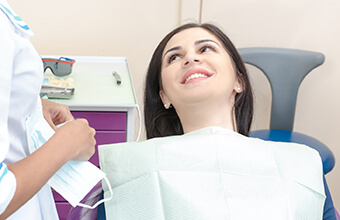 If you're the type of person who is extremely nervous about going to the dentist, or if you need extensive dental work, Dr. Rich may recommend the use of oral conscious sedation. She'll prescribe a pill for you to take at a designated time before your appointment while you're still at home. By the time you reach our office, you'll be completely physically and mentally relaxed. You'll still be awake, but many patients leave the office with a fuzzy memory of what actually happened. It's an excellent approach for our most nervous patients. It is so potent, however, that it is required that someone close to you drive you to and from the office the day of your appointment.
Nitrous Oxide Sedation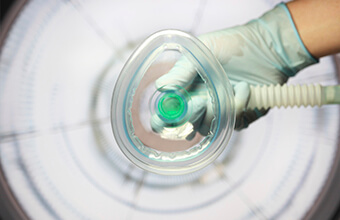 Nitrous oxide, or "laughing gas," is ideal for patients who are only slightly nervous about visiting the dentist. The gas is colorless, odorless, and you'll breathe it in through a small nasal mask. Within a few minutes, you'll feel a warm blanket of relaxation over your entire body. Once the mask has been removed, the gas has no lasting effects, and you'll be able to go on about your day like normal.