Porcelain Veneers – Houston, TX
Invest in a Picture-Perfect Smile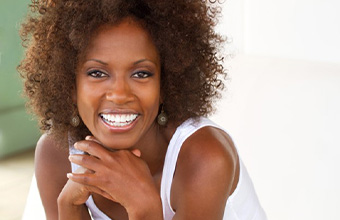 Cosmetic dentistry isn't just for the rich or famous anymore. People from all walks of life are transforming their smiles, thanks to veneers in Houston. Although they are attributed with a hefty price tag, they can be the most cost-effective solution to revamp your pearly whites. You can skip long or complex treatment plans and achieve the smile of your dreams after just 2 appointments. Dr. Rich will create the personalized strategy you need to create the beautiful, confident smile you desire.
What Are Dental Veneers?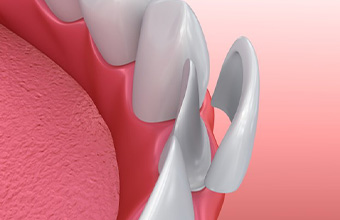 If you're embarrassed by chipped, stained, or gapped teeth, you may be a candidate for veneers. A veneer is a thin shell that's bonded to the front side of a tooth, covering any imperfections to enhance its color, size, and shape. Applying veneers to the teeth visible when smiling provides drastic results by correcting several flaws using one minimally invasive procedure.
Dr. Cher will examine your mouth and learn more about your goals to ensure veneers are right for you. They are often recommended to treat:
Chipped or cracked teeth
Stained or discolored teeth
Abnormally shaped teeth
Slightly gapped teeth
Inconsistent tooth surfaces
Your teeth and gums must be healthy before any elective procedures, including porcelain veneers.
The Process of Getting Veneers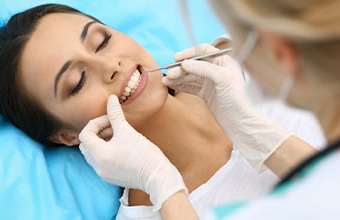 After any preparatory treatments, you will be scheduled for the first phase of your procedure. Dr. Cher will clean your teeth before lightly etching their surfaces to remove a small amount of enamel. This is necessary for your veneers to sit flush on your teeth for a stronger bond.
After your cosmetic dentist in Houston has prepped your teeth, she will take an impression of your mouth. The information is sent to the dental lab, where they'll craft your veneers with the utmost precision, which can take a couple of weeks. In the meantime, Dr. Cher will attach temporary veneers to protect your teeth while you wait. It also allows you to "try on" your new smile.
After the dental lab sends your veneers back to our office, you'll return for your final appointment. Your temporary restorations are removed and your final veneers are bonded to your teeth. You'll walk out of the office with a dazzling smile that can last for a decade or longer with the right care, like brushing and flossing. Dr. Cher will explain how to best care for your veneers to get the most out of your investment.
The Benefits of Veneers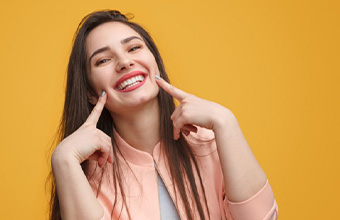 Although there are more options than ever to address common aesthetic concerns, veneers continue to rank among the most popular cosmetic treatments because they provide many benefits, including:
Natural-looking results
Light-weight
Minimally invasive procedure
Quick results
Durable to last for 10+ years
Cost-effective method
Fixes many issues at once
If you are ready to love the smile you see in the mirror, it's time to see if porcelain veneers are the right treatment for you. Contact our office today to request your consultation for veneers.