Tooth-Colored Fillings – Houston, TX
Say Goodbye to Cavities Seamlessly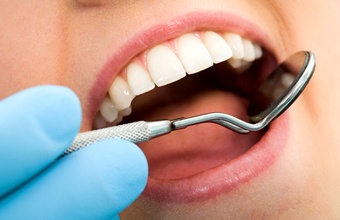 The lines between cosmetic and restorative dentistry have become quite blurred, and that's a good thing. It means that you don't have to choose between receiving a filling and maintaining an aesthetically-pleasing smile. At our Houston office, Dr. Cher Rich provides tooth-colored fillings to create a image that is just as attractive as it is functional. To request a visit to learn more about the process and to move forward with having your tooth restored, contact us today!
Why Choose Cher Rich, DDS for Tooth-Colored Fillings?
A privately-owned and patient-centered practice
Personalized care to meet your specific needs
A relaxed and comfortable atmosphere
What are Tooth-Colored Fillings?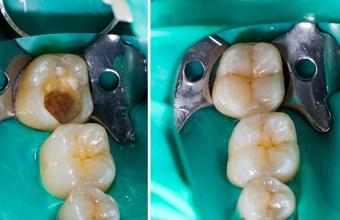 The traditional way of filling cavities is with metal (also called amalgam) fillings. While they were relied on in the past because of their durability and cost effectiveness, they leave much to be desired.
A tooth-colored filling provides a welcomed alternative, as it consists of composite resin material that Dr. Rich applies directly to the compromised tooth. She then permanently bonds the filling using a special curing light.
How are Tooth-Colored Fillings Placed?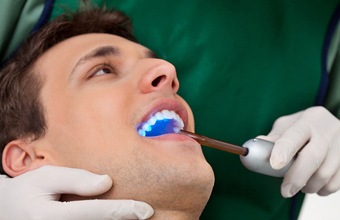 If your decay has penetrated beneath the enamel and into the dentin area, Dr. Rich will administer local anesthesia so you can have a painless experience. Then, she'll remove the decay from the tooth, thoroughly clean it and apply primer (a mild acidic preparatory compound). This allows for the resin material to be applied and shaped to fit into your smile line.
After hardening the resin, your dentist in Houston will perform a bite check to make sure that your tooth is fully restored so you can leave our office ready to get back to business as usual.
The Benefits of Tooth-Colored Fillings vs. Amalgam Fillings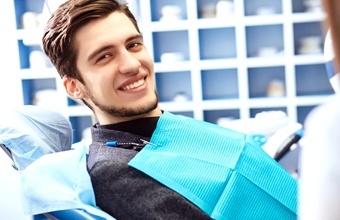 Amalgam fillings typically contain a combination of silver, copper, zinc, mercury and tin. Over time, the alloys can begin to breakdown and release harmful toxins. The amalgam route can also require a significant amount of the tooth to be removed. Furthermore, from an aesthetic perspective, metal fillings can draw unwanted attention to your smile.
By providing our patients with tooth-colored fillings in Houston, they're able to avoid the above challenges while achieving a look and functionality that, with proper care, can last up to 10 years.
Caring for Tooth-Colored Fillings
Once we restore your ivories with tooth-colored fillings, we want you to enjoy years of confident smiles and excellent oral health. Thus, Dr. Rich is an advocate for excellent dental care, which should include brushing and flossing at least two times a day. This will help to rid your mouth of any lingering debris and plaque that could lead to the formation of a new cavity.
You should also be sure to monitor your sugar consumption, since it's the food of choice of oral bacteria. We encourage a limited intake of candy, pastries, sodas, juices and other items of the like.
An additional way to extend the life of your tooth-colored fillings is to only use your teeth to chew food, and not to pry open packages, bite fingernails or to nibble on ice. By following these guidelines, your gorgeous new smile can last much longer.
To learn more about the advantages of tooth-colored fillings and have your oral health fully restored by your dentist in Houston, contact us today to request a visit!