Zoom! Whitening Make Your Smile Shine in Houston, TX
Do You Want to Zoom!™?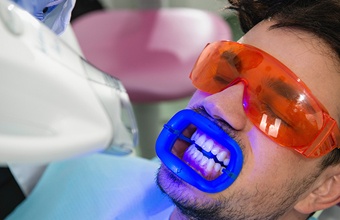 The Zoom! Whitening System is a revolutionary tooth whitening procedure. It's safe, effective and fast - very fast. In just over an hour, your teeth will be up to 10 shades whiter. Zoom! Whitening is ideal for anyone looking for immediate results. The convenience of Zoom! makes it the perfect choice for even the busiest of individuals. If you're ready to unleash your smile's hidden potential, simply contact us today. In just an hour, you can get a set of teeth that will instantly capture eyes and demand attention.
Reasons for Dental Discoloration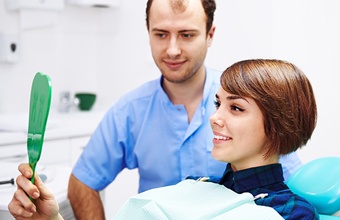 Before we begin your professional teeth whitening plan, we will take the time to determine the underlying causes of dental discoloration. This ensures the treatment we recommend will effectively address your concerns and brighten your smile. Some of the most common reasons patients' smiles become discolored include:
Consumption of darkly colored foods and drinks
Enamel wear revealing the yellow, dentin, layer of teeth
Bright white spots caused by fluorosis or enamel hypoplasia
Dark staining or bands caused by consumption of tetracycline and other medications during dental development
Some patients are genetically predisposed to have naturally darker tooth enamel
Use of smoking or chewing tobacco can also cause severe discoloration
Get Ready to Zoom!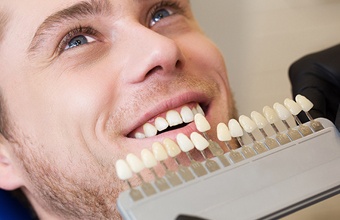 The Zoom! Whitening procedure is simple and painless. It begins with a short preparation to isolate your lips and gums. Then, the proprietary Zoom! Whitening Gel will be applied and activated by a specially designed light. Teeth typically become at least 6 to 10 shades whiter, sometimes more. A five-minute fluoride treatment will complete the procedure, and you will be amazed with the results! In most cases, your teeth will get even whiter the first few days after the procedure.
How Zoom! Works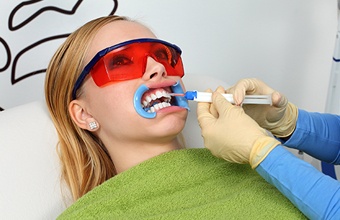 The Zoom! light-activated gel was developed after years of research conducted by dozens of scientists. The gel is a precisely formulated and pH balanced hydrogen peroxide solution that, when activated by the Zoom! light, gently penetrates the porous surfaces of teeth to remove deep stains and discoloration. The process is completed entirely in the comfort of our office. We apply a coat of whitening gel and the Zoom! light. The gel is allowed to work for about 20 minutes. Then, we check your progress. Most patients complete treatment with just two or three applications in one appointment, and we can typically whiten teeth between six and ten shades.
Maintaining Your Bright Smile
With proper care and an occasional touch-up at home, your whiter smile will sparkle for years before you'll need complete retreatment in our office. You should limit your consumption of staining foods and drinks and avoid tobacco use to maximize your results. Keeping up with your regular daily hygiene and visiting us twice a year for professional cleanings will also extend the life of your whitening results. We can also provide take home teeth whitening kits, so you can touch-up your results a few times each year.