Periodontal Therapy Protect Your Oral and Overall Health with in Houston, TX
When it comes to your oral health, your gums are just as important as your teeth! They provide vital support and protect the sensitive enamel around your teeth's roots. Just like your teeth, they can be damaged by a buildup of plaque and bacteria, leading to a condition called gum (periodontal) disease. Dr. Cher Rich and our team will always keep an eye on your gum health during your regular appointments, and we can treat gum disease should you ever develop it. If you have red, swollen, or sensitive gums that bleed frequently, be sure to contact our office today.
Scaling & Root Planing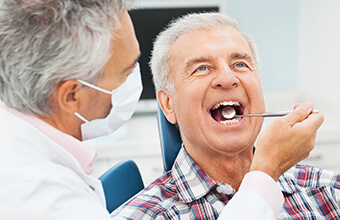 Gum disease starts with very subtle symptoms like redness and swelling, and at this point, it can typically be treated with more diligent oral hygiene at home and frequent dental cleanings. However, once it has become too advanced, more sophisticated treatments may be needed. To combat advanced gum disease, we typically use two procedures known as scaling and root planing.
Scaling is similar to a dental cleaning, except it focuses solely on your gum line. Using special tools, Dr. Cher will clear away built up plaque and tartar both above and below your gums. After this, she'll use root planing to gently shape the roots of your teeth. This will smooth them out, which will make it much harder for plaque to accumulate on them in the future. You'll receive local anesthetic for the procedures, and they can typically be completed over the course of one or two visits. You'll also be asked to come back for a follow-up to make sure you are recovering properly.
Antibiotic Therapy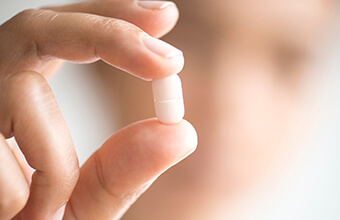 After your scaling and root planing procedures, Dr. Rich may choose to use antibiotic therapy to protect you from reinfection while you are healing. For this, she'll apply a powdery substance called Arestin. The powder is actually made up of thousands of tiny microspheres that are filled with a powerful antibiotic. These spheres dissolve slowly, which helps distribute the medicine over a certain length of time so that it can protect you during your entire recovery period.