Cost of Dental Implants – Houston, TX
Making the Best Recommendation for Your Smile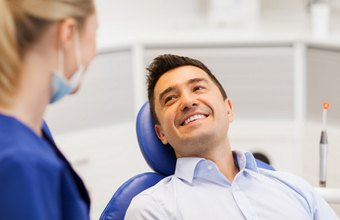 There are plenty of reasons why dental implants in Houston might be the best option for repairing your smile – preventing bone loss in the jaw, better chewing power, long lifespan – but one of your first concerns will likely be "How much will it cost?" During your consultation, Dr. Cher Rich will give you an accurate estimate based on your situation; that way, you'll have all the facts before committing to a decision.
Types of Dental Implants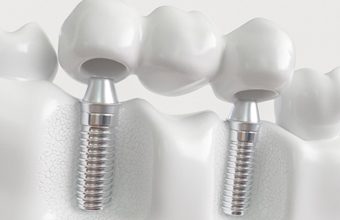 Patients can lose any number of teeth in any location of the mouth; thus, the price of the procedure will depend on the number of implants you need and the kind of dental restoration they'll need to support. A single implant topped with a crown near the front of the mouth will have a different price than a bridge near the back supported by two implants or a full denture supported secured to four or more implants. Dr. Rich can describe your options and explain what will be necessary if implants are used in your case.
What are the Stages of Dental Implant Treatment?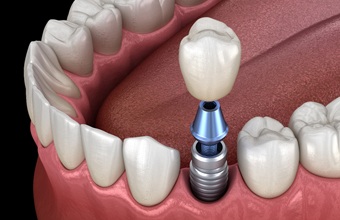 Some patients may need additional treatments before they can receive dental implants. For example, sometimes the jaw will have been weakened due to tooth loss and will require bone grafts so that it can support and integrate with the metal implant posts. Other times a patient might be suffering from gum disease that will need to be treated first.
As for the actual implant process, there will be various stages – implantation, placement of the abutment, receiving the replacement tooth – that will each carry their own costs. Every step must be taken into account to form a precise estimate.
Are Dental Implants Worth the Investment?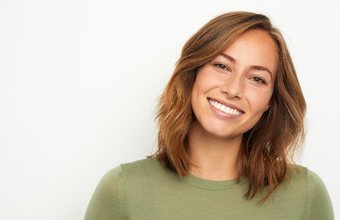 There's a reason why we often consider dental implants to be the best recommendation for missing teeth. While traditional dentures or bridges may be cheaper at first, they'll also need to be replaced much more often (typically 5 to 8 years for dentures, 5 to 15 years for dental bridges); implants can last a lifetime with good oral hygiene and maintenance. Furthermore, the deterioration of your jaw can cause your other teeth to drift out of place, increasing the risk of tooth decay, gum disease and further tooth loss. Only dental implants can actively prevent this issue from happening. Ultimately, your implants just might end up being the most cost-effective solution for your smile.
Does Dental Insurance Cover Dental Implants?
While each plan is different, most insurance companies won't cover dental implants. (You can sometimes get partial benefits for your consultation or certain other related procedures, however.) For treatments that our outside your plan, we offer CareCredit as a financing option that includes little to no interest; there are several different flexible payment plans available depending on your budget. Don't worry; Dr. Rich will take your financial situation into account when making a recommendation.