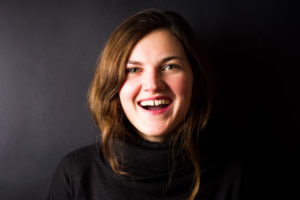 The old saying, "Beauty is in the eye of the beholder," always holds true – no matter the time or place! Some people have a gap in their smile and wouldn't dream of changing it, but other people have always been bothered by the space between their teeth.
If you fall into the latter category, you may have assumed that the only way to correct your gap was getting braces, but you'll be glad to know that modern dentistry offers an easier and simpler solution! As a dentist in Houston, we've corrected many gaps with porcelain veneers and thought we would write a blog that answers some common questions about the procedure. Keep reading to learn more about it!
What Are Porcelain Veneers?
Veneers are strong, wafer-thin coverings that are adhered to the front of the teeth. They're significantly smaller and more conservative than dental crowns.
Porcelain veneers, in particular, are even thinner and require that a very minimal amount of existing tooth structure be removed. With basic maintenance and care, they can last many years, if not decades!
Will They Work For You?
Porcelain veneers are perfect for disguising a variety of cosmetic flaws, including:
Gaps
Chips
Severe Stains
Misshapen Teeth
To close a gap, two veneers that are slightly larger than the teeth they're covering are placed so that they fill in the space, while still looking natural.
What Can You Expect From the Procedure?
If you've decided on porcelain veneers in Houston, you'll be glad to know that just two appointments are required. Here's what you can expect:
After discussing your goals, we'll start by "prepping" your teeth. This involves removing a small amount of the enamel on the front of the teeth to make room for the veneers.
Then molds will be taken and sent to a dental lab where your custom veneers will be made.
You'll be given temporary veneers to wear until your final appointment.
Your permanent veneers will be precisely matched in shape and color to your existing teeth. If you'd like to whiten your teeth, it's recommended that you do so beforehand so that the veneers can be matched to the new shade.
Then you'll return 1-2 weeks later to have the veneers put on and will be able to enjoy your new smile right away!
Modern dentistry offers a lot of choices for correcting cosmetic imperfections. Why not avoid the time and hassle involved with braces and take advantage of porcelain veneers? They're one of the fastest and easiest options for fixing your gap!
About the Author
Dr. Cher Rich is a general, restorative and cosmetic dentist who has seen firsthand the positive impact that a great smile has on someone's life. She loves being able to use relatively small cosmetic treatments like porcelain veneers to deliver big results. If you have any questions, she can be reached via her website or at (281) 469-6281.