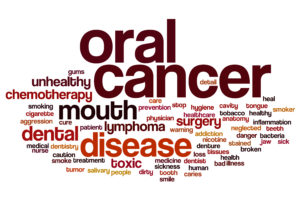 Researchers estimate that over 40,000 people will be diagnosed with oral cancer this year, while more than 10,000 will succumb to the disease. Unfortunately, the numbers don't seem to be going down. Thus, your dentist in 77070 encourages you to maintain preventive care visits to ensure your health well into the future. Learn how your dental care impacts your chances of developing oral cancer as you continue reading.
What is Oral Cancer?
Affecting the mouth and throat, oral cancer is a disease that involves the growth of mutated cells that disrupt the normal, healthy function of your oral cavity. This is how it progresses:
Mouth – Inside the mouth, it can attach to the lips, inner cheek, the front two-thirds of the tongue and the roof.
Throat – If it enters the throat area, it can be found in the tonsils and the back third of the tongue (considered as part of the throat in this context).
These Activities Can Contribute to Oral Cancer
The following factors make you more susceptible to this disease:
Tobacco Use – Studies show that tobacco use, whether smoking or chewing, is the main contributor to oral cancer. It engulfs your mouth with toxins and chemicals that hinder the natural flow of oxygen throughout your oral cavity. When your oral cavity is saturated with so many combatants, it lowers your immune function and encourages bacteria growth.
Human Papillomavirus (HPV) – Researchers anticipate that in the next 10 years, HPV will overtake tobacco use as the main cause of oral cancer. Although it is a condition that is sexually transmitted, it can lead to abnormal tissue growth that can affect your oral health.
Poor Diet – A diet high in processed sugar and other unnatural ingredients can attract more bacteria to your mouth, teeth and gums. As a result, you'll be more susceptible to a plethora of oral maladies, including oral cancer.
Gum Disease – One of the many problems that can arise as a result of a poor diet and bad oral hygiene is gum disease. The infection that ensues causes inflammation that makes the environment it's in more conducive to the development of oral cancer.
Why Early Screenings are Important
One of the best ways to fight oral cancer is through early detection. This is accomplished through maintaining semi-annual visits to your dentist, where you'll receive a cleaning and thorough checkup, which includes a full oral cancer screening. If anything unfavorable is found, your dentist will inform you of the available treatment options.
To be proactive and enjoy the peace-of-mind of having excellent oral health, reach out to your local professional and schedule a preventive care visit today.
About the Author
A graduate of the University of Texas at Houston Dental School, Dr. Cher Rich has over a decade of experience delivering top-notch care. Still, she maintains the same passion for improving her patents' oral health that she had at age 12. To schedule your oral cancer screening, you can contact Dr. Rich through her website.