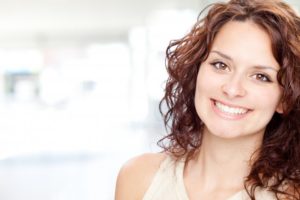 A recent study shows that the appearance of your teeth influences the type of impression you make on a person at a first meeting. If your digits are stained, then, chances are you won't make the type of impact you'd like. Zoom whitening in Houston provides a way to brighten your teeth and leave you feeling more confident. To maintain your results, though, requires that you follow some simple protocols after receiving treatment, and your cosmetic dentist explains them as you continue reading.
What Zoom Whitening Offers
The Zoom whitening method uses high-grade bleaches to lift stains from the enamel and brighten smiles by as much as 10 shades. Along with using the highest quality whitening agents, the procedure provides patients with the safest application possible.
Before any work is done, the dentist will secure the soft tissues to prevent them from coming in contact with the powerful bleaches. Thus, patients don't have to worry about any irritations, and after one-to-three 20-minute applications, they leave the dentist looking and feeling brand-new.
How to Maintain Your Results
The post-treatment maintenance is just as important as the procedure itself. Thus, your dentist reminds you to keep the following in mind:
Practice Excellent Oral Hygiene – Two activities that help to maintain your teeth whitening results are brushing and flossing on a regular basis. They serve two main functions: to protect your oral health and to remove harmful stains that could tarnish your results.
Monitor Food and Drink Consumption – As much as possible, avoid eating and drinking items that contain tannin, a natural staining agent found in tea, coffee, wine, tomato sauce and berries.
Maintain Regular Dental Visits – It's also important to visit your dentist every six months for cleanings and check-ups. The professional will use his or her expert eyes to look for signs of decay, clean your digits thoroughly and give you pointers on ways to improve your oral care practices.
Why Feeling Good Matters
When you have your smile rejuvenated with Zoom teeth whitening, you'll experience a new level of confidence. This, in turn, will help to change the hormonal environment inside your body, elevating your serotonin, oxytocin, endorphins and dopamine. One of the effects of these hormonal levels rising is that you'll experience less of the harmful inflammation that comes along with self-doubt and depressed thinking.
So don't worry about any thoughts of teeth whitening being vain or purely cosmetic. Its effects are far-reaching, and when you contact your dentist in Houston for a consultation, you can get on the road to smile perfection!
About the Author
For over a decade, Dr. Cher Rich has been providing the Houston area with top-notch cosmetic dentistry. A graduate of the University of Texas at Houston Dental School, she has remained steadfast in her efforts to expand her knowledge and skillset, which is why she takes continuing education courses annually. Dr. Rich helps patients smile with pride with Zoom teeth whitening at her private practice, and she can be reached for more information through her website.